Customized Design:


With strong R&D teams and rich experiences in designing, testing and producing LED Lighting Systems, LED-Tronic has the know-how and the expertise to understand clients' requirement and present total solutions for any project related to LED lighting.

LED-Tronic offers a comprehensive range of Engineering, Manufacturing simplying LED product development and providing its OEM customers the cost savings, and Sourcing Services available. Our vertically-integrated services provide customers with a complete prototype design, manufacturing, testing, logistics solution..


The OEM and ODM service ranges we offer are:



Printed Circuit Board Design

We design, manufacture, test, install and service LED Printed Circuit Boards:
shapes, such as round, rectangle and semicircular;
single or multi layer;
Flexible or Rigid board;
Aluminum, FR-4 and Polyimide material available ,
different working voltage, such as 3V, 6V, 12V, 24V, 90V, 110V and 240V;
all applications, such as accent lighting, linear lighting, landscape lighting, underwater lighting and public lighting;
and color changing control systems;






For PCB Manufacturering facilities and PCB Testing Guarantee, pls click here for more information.


Electronic Assembly both in Through-hole and SMT :
For assembling the products, we have the following equipment available in our facility: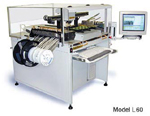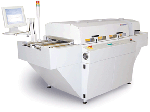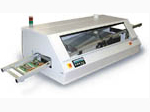 Auto SMD Pick & Place Reflow Ovens Wave Solder

Also we offer another services:
Wire & Cable Assembly;
mould development (Plastic injection molding, Metal work fabrication);
Full Component Procurement
If you have any customized design or requirement, pls kindly contact our sales department or kindly pls fill in the contact-form, then we will give you a reply within 24 hours.